Jacquie Court, Co-Founder
Jacquie is a content creator with over 20 years of experience working with brands in advertising, PR and social media. She is a seasoned writer and storyteller with experience developing concepts and content for many big brands including WINNERS, Canadian Tourism, P&G and Carefree. She was also the creator and host of the podcast "Wine, women & weed - The dope on dope". Jacquie is passionate about women's health, breaking stigmas and educating women on menopause - because life doesn't have to be so difficult!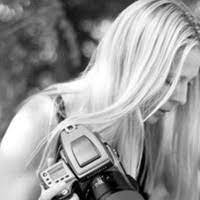 Tara Sgroi, Photographer/Director
Tara has created visual mastery for brands like Crate & Barrel, Marc Jacobs, Remy Martin, Food & Wine, Domino, Canon, Target, Walmart, Eddie Bauer & Lands End. She's worked closely with Athena Calderone, Odette Williams, Susan Spungen, Mariana Velasquez, Hetty McKinnon, Eden Grinchspan & Lela Rose to visually promote their cookbooks. Tara's especially proud of her work capturing chefs in their kitchens, she's worked alongside chefs Daniel Humm, Ignacio Mattos, Camille Becerra, Dan Kluger, Grae Nonas & Gabriela Camera. And she's travelled the world capturing beauty with Waldorf Astoria, Holland America, Peruvian Connection & Havenwell Within.
​
Tara works closely with her clients to create beautiful, engaging content. After living in New York City for 20 years, Tara returned to Toronto in July 2020 with her son Lupo & two cats, Pinky & Annie.